BUY ONLINE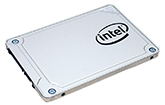 Rob Crooke
Intel je predstavil prvi komercialni 64-layer, TLC, 3D NAND solid state disk (SSD). Medtem, ko drugi govorijo o tem, smo mi to naredili.
Danes predstavljamo novi Intel® SSD 545s disk. Izredno kakovosten in zanesljiv disk, za mainstream tržišče, ki zagotavlja odlično delovanje starejšim osebnim računalnikom ali dodano vrednost novim. Najnovejši izdelek je na voljo pri Newegg* v začetku tega tedna.
Misija Intla je zagotoviti rešitve, ki bodo uporabniku nudile boljšo uporabniško izkušnjo, kjerkoli se srečata računalništvo in podatki. Nadaljevali bomo z vlaganji v Intel® 3D NAND tehnologijo in Intel® Optane™ tehnologijo, da bomo to tudi zagotovili.
Intel je že velikokrat poudaril, kako današnja eksplozija podatkov predstavlja industriji priložnost, da pridobi več vrednosti iz teh podatkov. Izziv preteklosti je bil dostopnost in učinkovitost skladiščenja. Tukaj nastopi TLC, 3D NAND v igro. Osnovano na 30 letnih izkušnjah smo optimizirali 3D NAND floating gate arhitekturo in proces izdelovanja.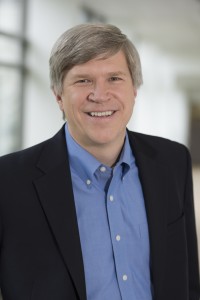 Višji podpredsednik in generalni direktor skupine za nehlapne pomnilniške rešitve v družbi Intel Corporation
Prvo povejmo nekaj na temo arhitekture. Intel® 3D NAND tehnologija je t.i. "floating gate" arhitektura, ki zagotavlja najboljšo možno površinsko gostoto in zagotavlja razširljivost za prihodnost. To temelji na manjših velikostih celic in dajanju kontrolne logike pomnilniku. Največja površinska gostota pomeni, da lahko povečamo velikost in dostavimo več gigabytov na rezino. Naše izkušnje z oblikovanjem te arhitekture v SSD rešitvah nam omogočajo izredno hitro izboljšanje učinkovitosti, porabe energije, doslednosti delovanja in zanesljivosti z vsako generacijo. Dodatno je "floating gate" tehnologija izdelana na dokazanem procesu velikega obsega, ki nam omogoča pospešitev prehajanja od 2D na 3D, MLC do TLC in sedaj iz 32-layer na 64-layer izdelke.
Ta naslednja generacija procesnega vodstva bo omogočila nemoten in enostaven migracijski cikel ter potrjevanje za naše obstoječe stranke podatkovnega centra iz današnjih 32-layer izdelkov na 64-layer razširitvene izdelke. Omogoča tudi razširjen portfelj izdelkov, ki podpira nove poslovne stranke in vdelane izdelke. V naših tovarnah imamo zelo močno generacijsko sinergijo in pričakujemo, da bo do sredine leta 2018 dosegla hitro raven bita, ki temelji na 64-layer, TLC, 3D NAND.
Uresničevanje obljube o prihodnosti je prinašanje podatkov in zbliževanje za boljšo izkušnjo.