Oblikujte, ustvarite, uredite in razmnožite.
Vse to lahko storite z najzmogljivejšim
procesorjem na svetu.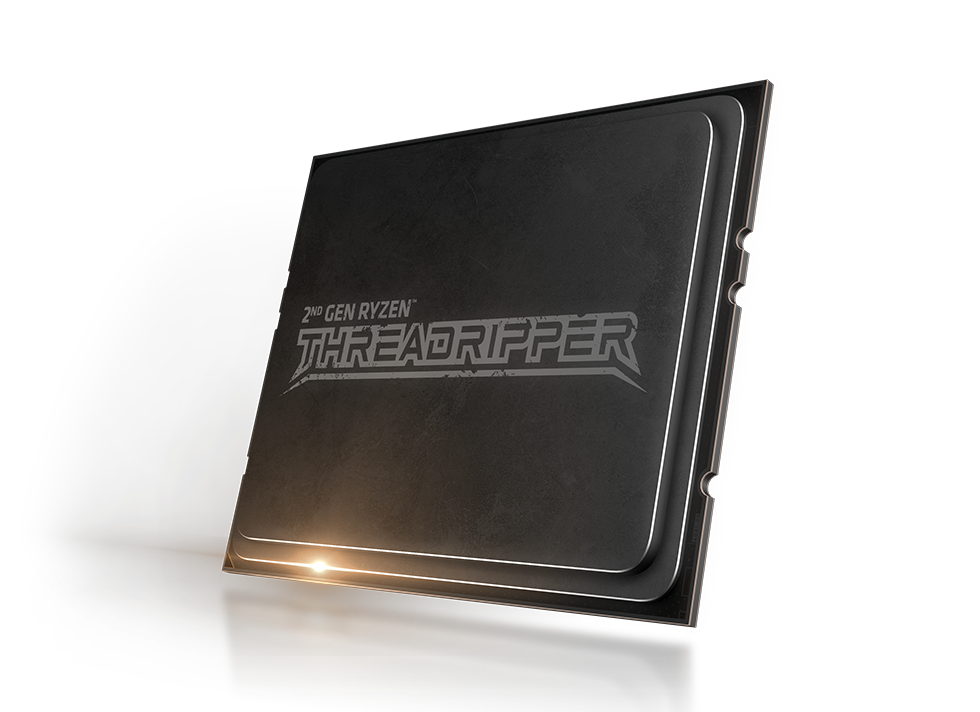 NAJZMOGLJIVEJŠI 32-BITNI PROCESOR NA SVETU²
Podjetje AMD je na veselje mnogih zahtevnih uporabnikov najavilo razpoložljivost novih procesorjev družine Ryzen Threadripper. Ryzen Threadripper 2990WX z 32 procesorskimi sredicami in s 64 procesorskih niti ter s 83 MB predpomnilnika, prinaša moč za vrhunsko izkušnjo z računalnikom in zagotavlja moč izven vseh pričakovanj.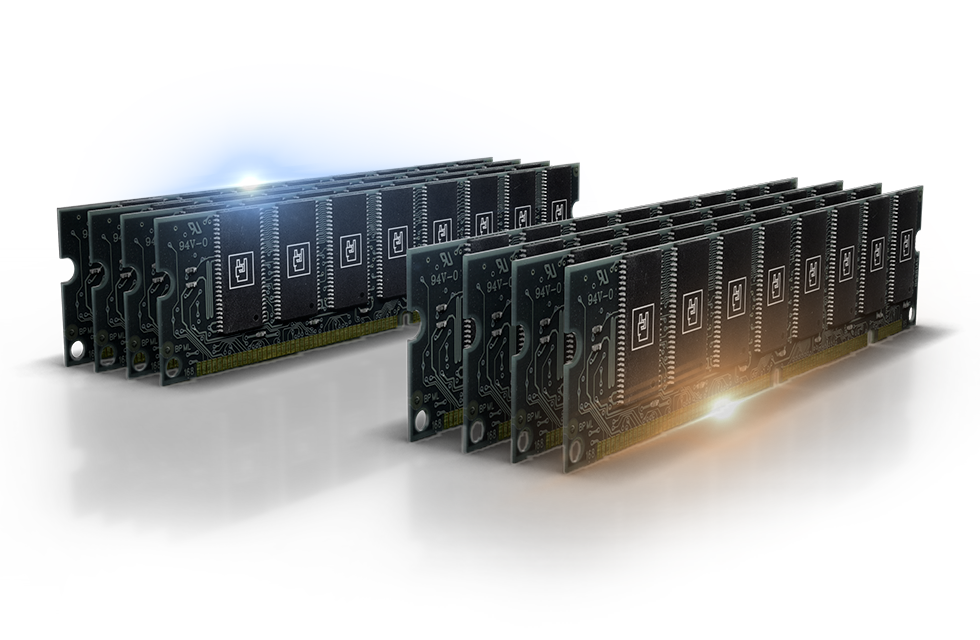 QUAD CHANNEL DDR4 ECC POMNILNIK
Štirje pomnilniški kanali pomnilnika DDR4 in standardna delovna postaja ECC.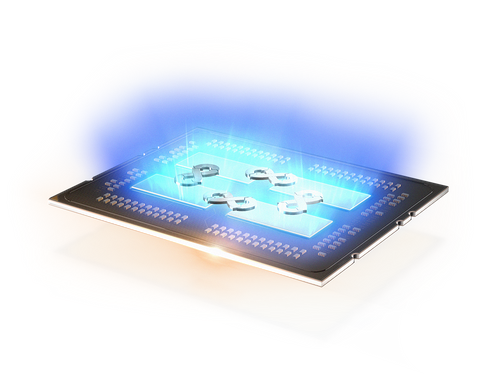 12NM PROCESSOR ARCHITECTURE
Zen+arhitektura, medsebojna povezava Infinity Fabric, izboljšana energetska učinkovitost, višja frekvenca procesorja in pametnejši boost algoritem omogoča poznavalcem delovnih postaj, da izkoristijo tehnologijo, ki je spodobna uresničiti njihove kreativne vizije. Svoje sposobnosti lahko izkažete brez omejitev.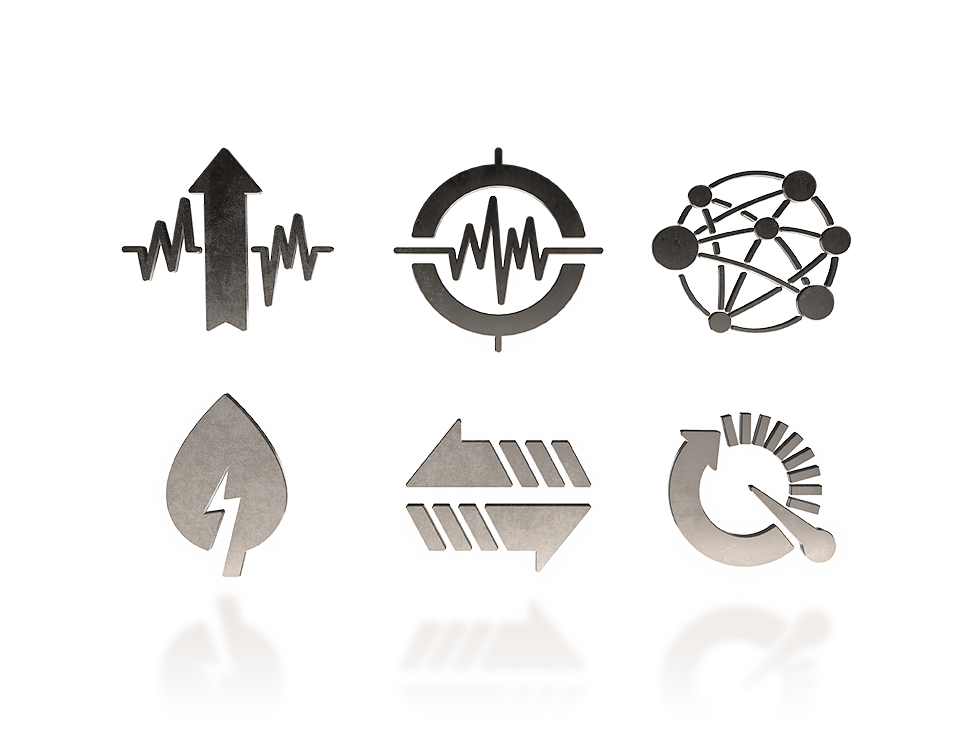 INTELIGENSKI STROJI NA SILIKONSKI RAVNI
AMD SenseMI³ tehnologija, zbirka samozavednih funkcij, analizira okolje vašega sistema in delovno obremenitev, da doseže najboljše rezultate v vsaki situaciji, tako da je vsaka izvedba zadnja izboljšava. Nadgrajeni Precision Boost 2 in XFR 2 (razširjeni frekvenčni razpon) podpirata višje frekvence več navojev in nova tehnologija shranjevanja AMD StoreMI pospešuje zagon OS in aplikacij, tako da porabite manj časa in čakate več časa.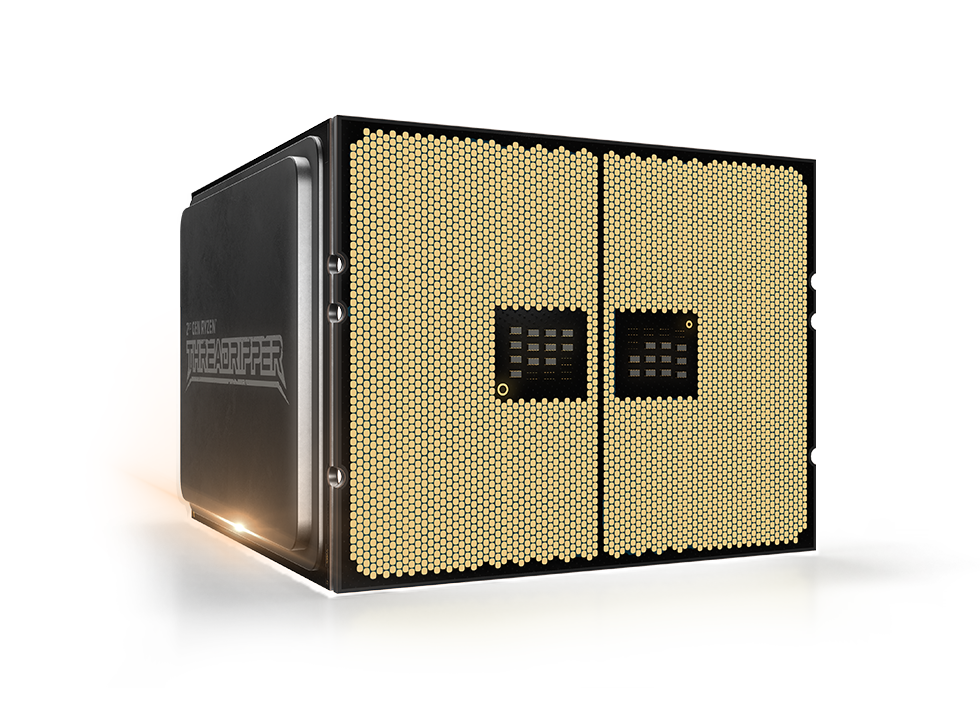 DESKTOP PLATFORMA
AMD-jev Socket sTR4 je bil zasnovan z bodočo kompatibilnostjo v mislih, zato bodo Threadripper procesorji 2.generacije delali na obstoječih matičnih ploščah sTR4 z enostavno posodobitvijo BIOS-a. Nadaljujoča, razširljiva platforma AMD X399 ponuja neprekosljivo V / I in razširitev za resne multi-GPU in NVMe nize. Poleg tega so quad-channel DDR4, 64 PCIe pasovi, podpora ECC in odklenjeni overclocking X399 privlačni za današnje in jutrišnje digitalne ustvarjalce.

1. Testing by AMD Performance labs as of 6/26/2018 on the following system. PC manufacturers may vary configurations yielding different results. Results may vary based on driver versions used. Test configuration: AMD 'Whitehaven' X399 Socket sTR4 Motherboard + AMD Ryzen™ Threadripper 2990WX + Gigabyte X299 AORUS Gasming9 + Core i9-7980XE. Both systems feature GeForce GTX 1080 (driver 24.21.13.9793), 4x8GB DDR4-3200, Windows 10 x64 Pro (RS3), Samsung 850 Pro SSD. "Power" defined as computational processing power as represented by the cinebench R15 processor benchmark. The Core i9-7980XE achieved an average of 3335. 2 points in the benchmark, while the Ryzen Threadripper 2990WX achieved an average of 5099.3, or (5099.3/3335.2=153%) 53% faster than the Intel Core i9-7980XE. RP2-01
2. Prior to the Ryzen Threadripper 2990WX, the desktop processor with the most cores was the Intel Core i9-7980XE, with 18 cores. With the release of the 32-core Ryzen Threadripper 2990WX, the most cores you can get on a desktop processor is now 32 cores. RP2-02
3. AMD SenseMI technology is built into all Ryzen processors, but specific features and their enablement may vary by product and platform.
Learn more at http://www.amd.com/en/technologies/sense-mi. GD-126