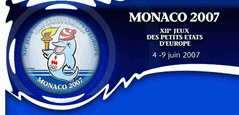 Natalia Hadjiloizou, članica Ciperske državne plavalne ekipe, je priplavala skupno 6 medalj na XII. "Games of the Small States of Europe", znane tudi kot "Small States Olympics", ki so se odvijale od 4 do 9 Junija v Monaku.
Natalia (28), sponzorirana s strani Prestigia od leta 2006, je zmagala na 100m delfin, kjer je dosegla čas 1:02:69. Dobila je tudi srebro na 50m in 100m prosti slog, ter delila zlato,srebro in bron z svojo ekipo v 3. štafetah.
Kljub močni konkurenci s strani Islandskih tekmecev so si Marija in njeni Ciprski kolegi, tako ženski kot moški del, priplavali skupno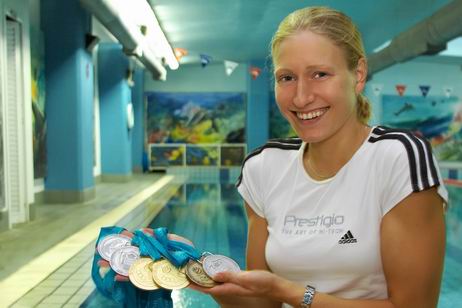 6 zlatih, 11 srebrnih in 7 bronastih medalj . Zahvaljujoč njim je Ciperska ekipa prejela največje število medalj s tem pa je Ciper izbran za gostitelja naslednjih "IGER" leta 2009.
Natalia Hadjiloizou , rojena v Belorusiji leta 1979, sedaj živi na Cipru. Poročena z Ciperčanom, ki je ob enem tudi njen trener. Natalia ima impresivne rekorde iz sodelovanja na prestižnih športnih dogotkih. Največji dosežki so : Evropska prvakinja (2000), 6. mesto na Olimpijskih igrah v Sidney (2000), 3. mesto na svetovnem prvenstvu (1999). Ta talentirana atletinja je tudi skrbna mati 2. letne hčerkice. Natalia obožuje branje knjig in uporabo svojega Prestigio prenosnika za delo in zabavo.